Posted by Jim
on 04.25.16
Filed Under SEP & SEO
Social Networking
Technology
Site Web
March 15, 2016
Russian Court Says Google Violated Anti-Trust Laws
Loss of Appeal Means Company Needs to Rethink Android App Bundling
By W. Brice McVicar in Breaking News Google
Image courtesy of (Kittisak) / FreeDigitalPhotos.net
Translate
A court ruling in Russia may mean big changes for how Google does business there.
Google appealed an earlier court decision finding it guilty of violating anti-trust laws by requiring Android phone manufacturers to include its apps on devices by default. Russian company Yandex filed the initial complaint and, though Google appealed, the ruling has been help up.
The decision may mean Google needs to re-examine how it bundles applications on devices in the country, reported The Verge.
The ruling is applicable only to Google's Android-related business in Russia.
Google has yet to give any type of official statement noting it has yet to receive and review the court's decision.
However, Yandex has proclaimed the decision a victory.
"After careful consideration of all the facts in the case against Google's anticompetitive practices, the court has upheld FAS's judgement," a company spokesperson told TechCrunch. "We are satisfied with the court's decision to uphold FAS's judgement in the case against Google."
The decision comes as the European competition commission is considering similar charges against Android in Europe as a whole — in addition to formally probing the company's search comparison practices.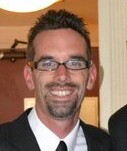 W. Brice McVicar is a staff writer for SiteProNews.